Custom Built, Tilt 'N' Slide Wideners. Built Tuff!
(Also known as Super Tilts and Tilt Slide Trailers)
Needing something that's more than just a recovery trailer? Look no further than the tuff tilt 'n' slide trailer, available in 3x4 or 4x4 suspension groups. Try optioning our extendable beam set for an added advantage.
Some of our available options:
Available in Tri Axle, Spread Tri & Spread Quad Axle (Self-tracking axles available)
Available in 45ft, 48ft & 48ft+ lengths
7.9 degree loading angle (48ft) 9.5 degree loading angle (45ft)
Hydraulically deck widening from 2.5m - 3.5m
Extendable beam sets
2 x 20,000 pound PTO Hydraulic winches and additional option for top decks
Top decks removable or fold over deck wings
Square or rounded front
Single adjustable skid plate
50mm or 90mm bolt in king pin or Drake 50mm or 90mm drop in king pin
Drum or disc brake axles
Airbag suspension
2 speed geared landing legs
Full radio operational control
Road train ring feeder pull
Container pins and pedestals
Dunnage storage
Various dog and chain storage
Lockable gooseneck toolboxes
Tyre carrier in centre beam or universal tie down hook
Front and rear load racks
Telescopic back bar
Alloy bus loading ramps (decreases loading angle)
Plus many more options to kit out your custom built trailer.
Testimonials - tilt 'n' slide wideners
"One of the key principles I've learned along the way is to always make sure the business gets premium value from the equipment we invest in," he says. "That trailer must be right for the task and that goes for any truck purchase as well." Jason Hogan - Hogans Heavy Haulage - Trailer Magazine
"We looked at many different brands over a couple of years it became clear very quickly once we visited the factory and looked at the Tuff product. You could tell Denis and his engineers knew what they were talking about and the product spoke for itself." Oliver Diprose - Gradco - Big Rigs
Tilt 'N' Slide widener Gallery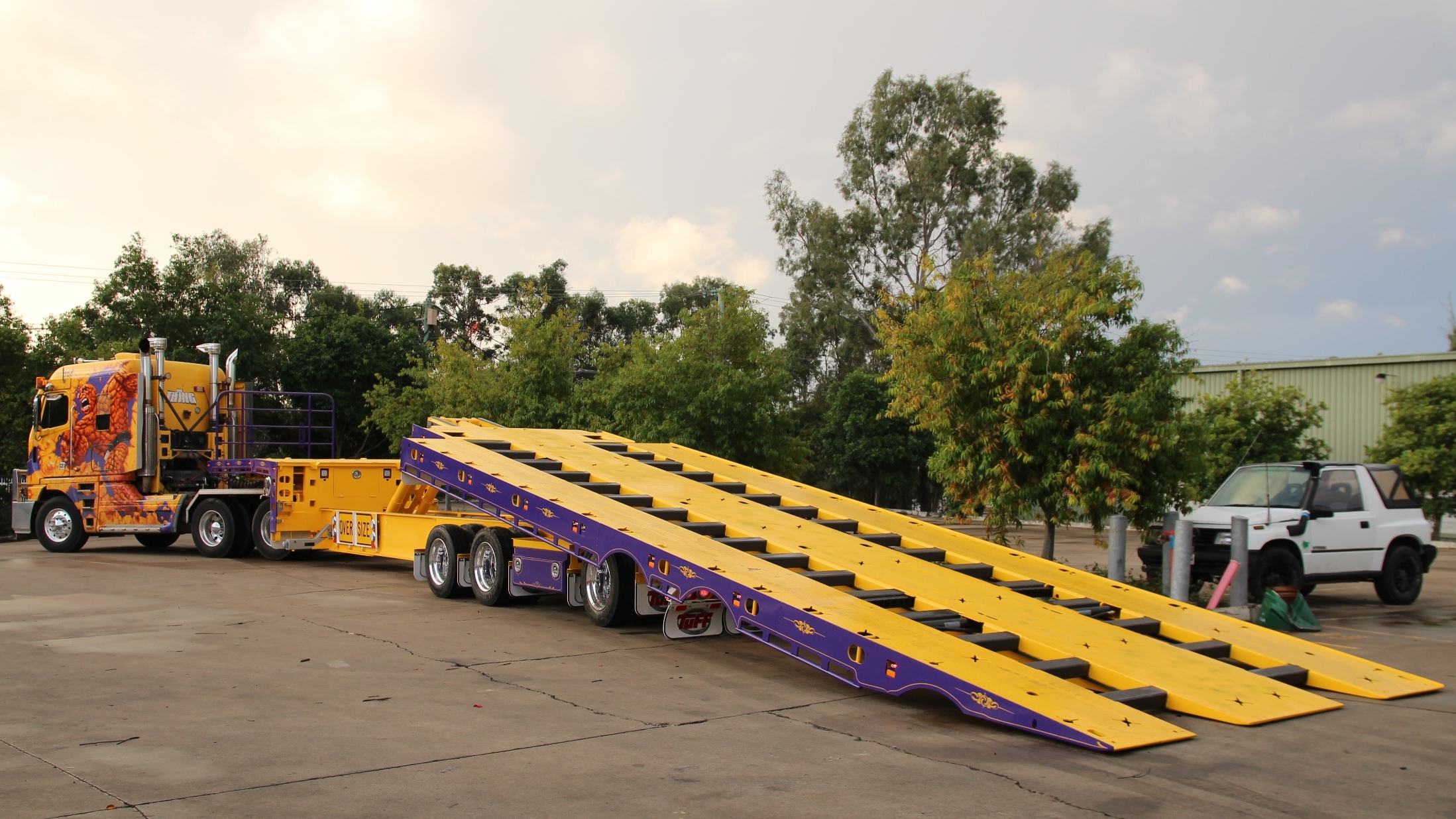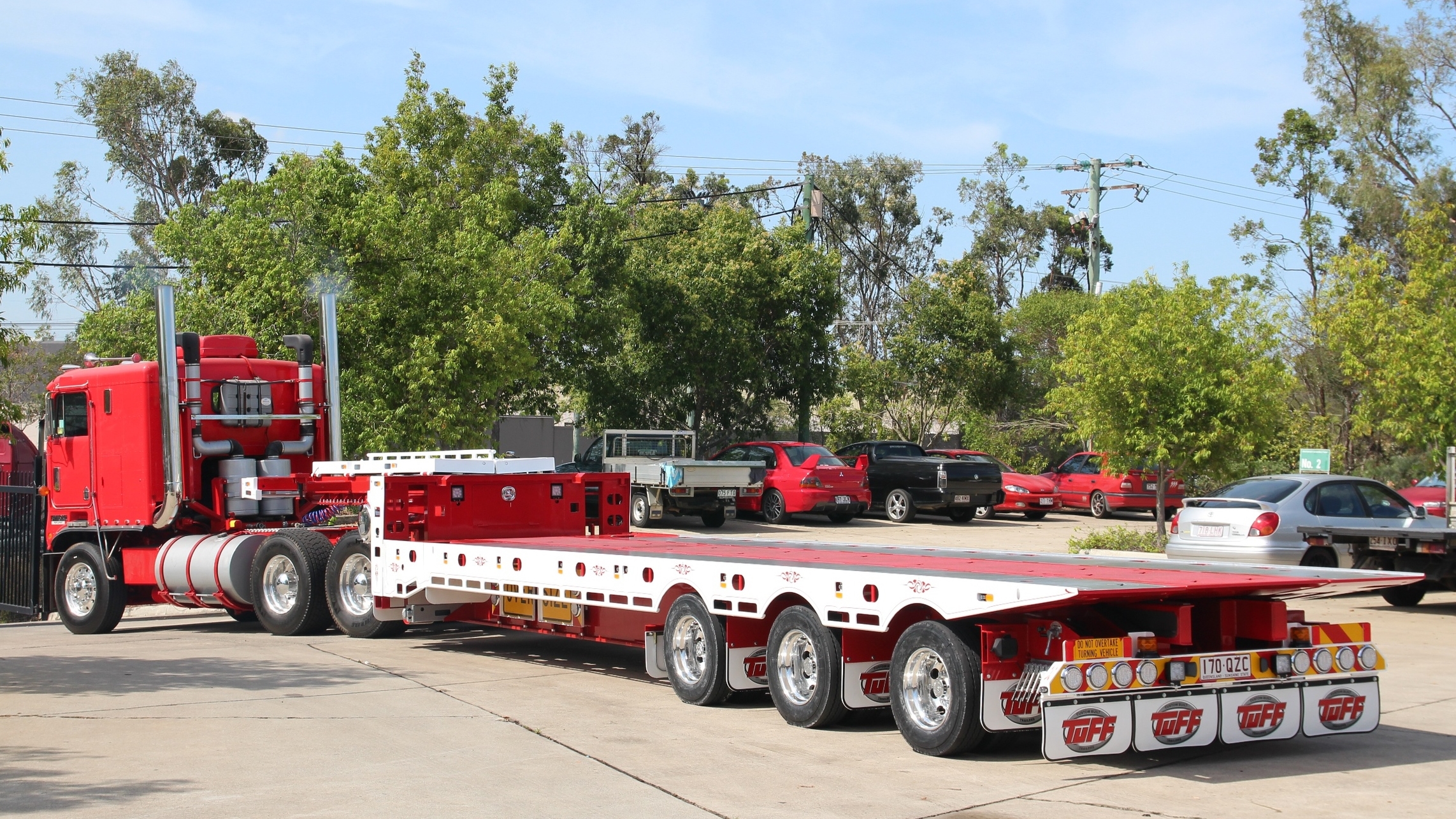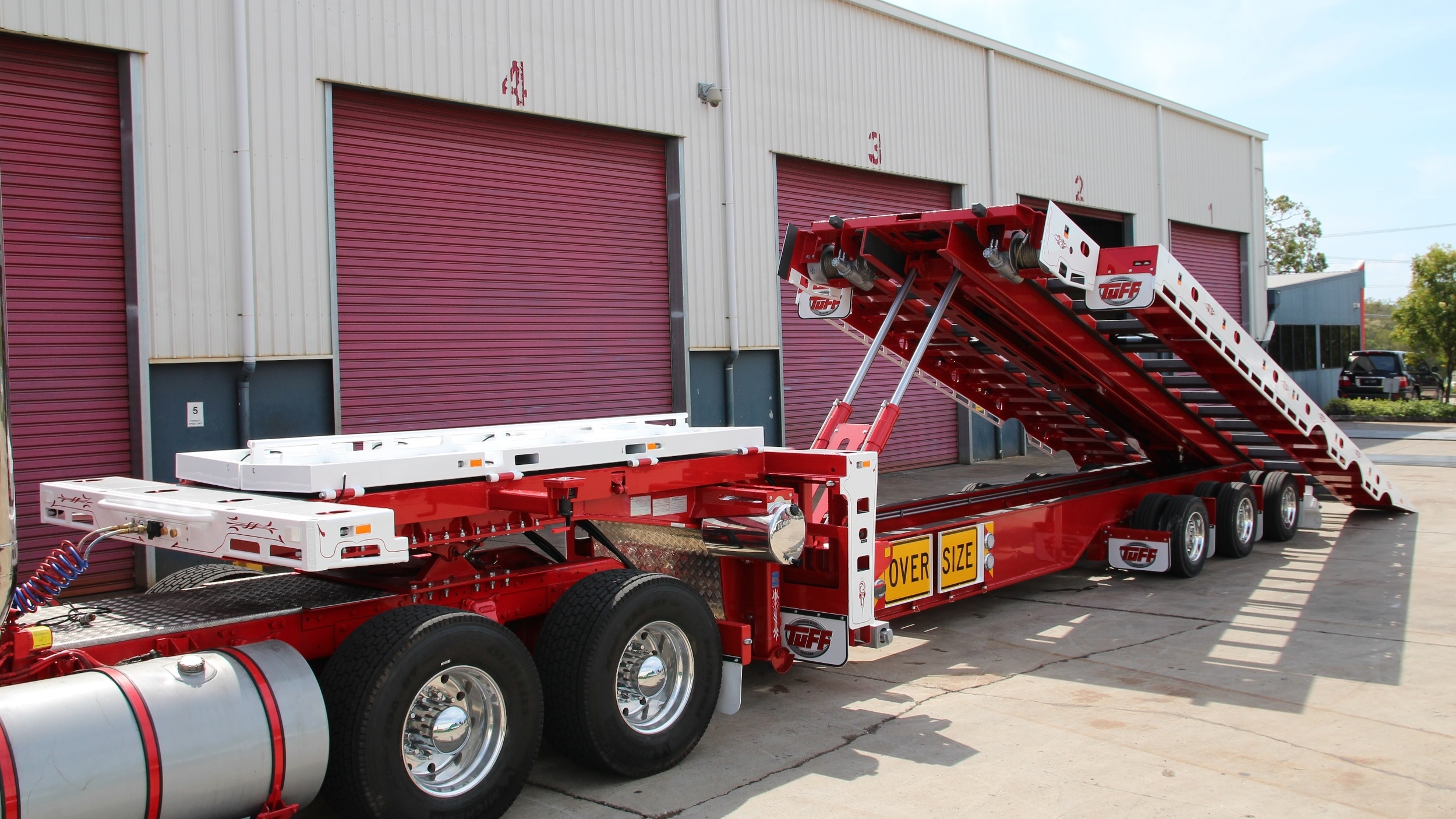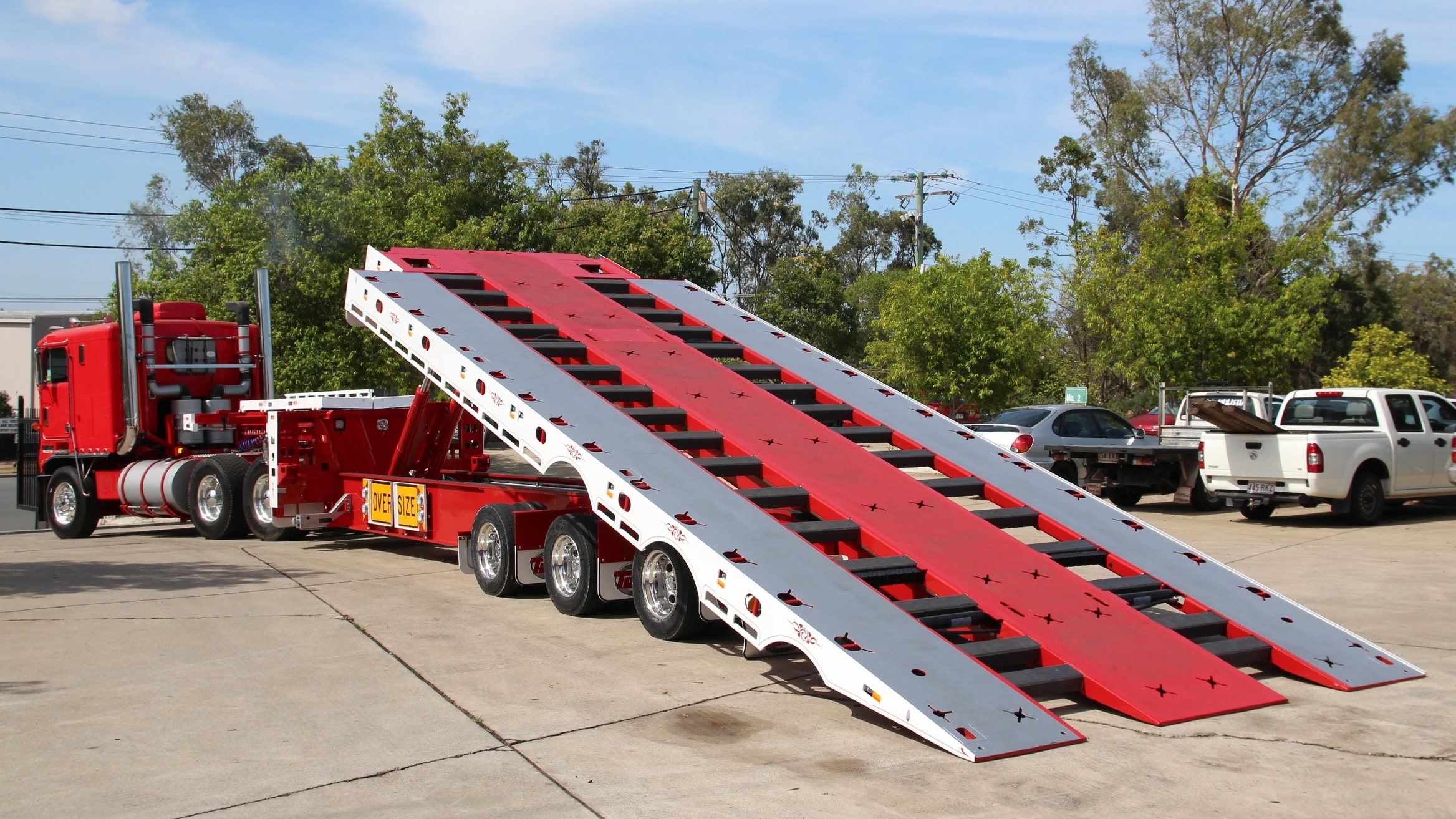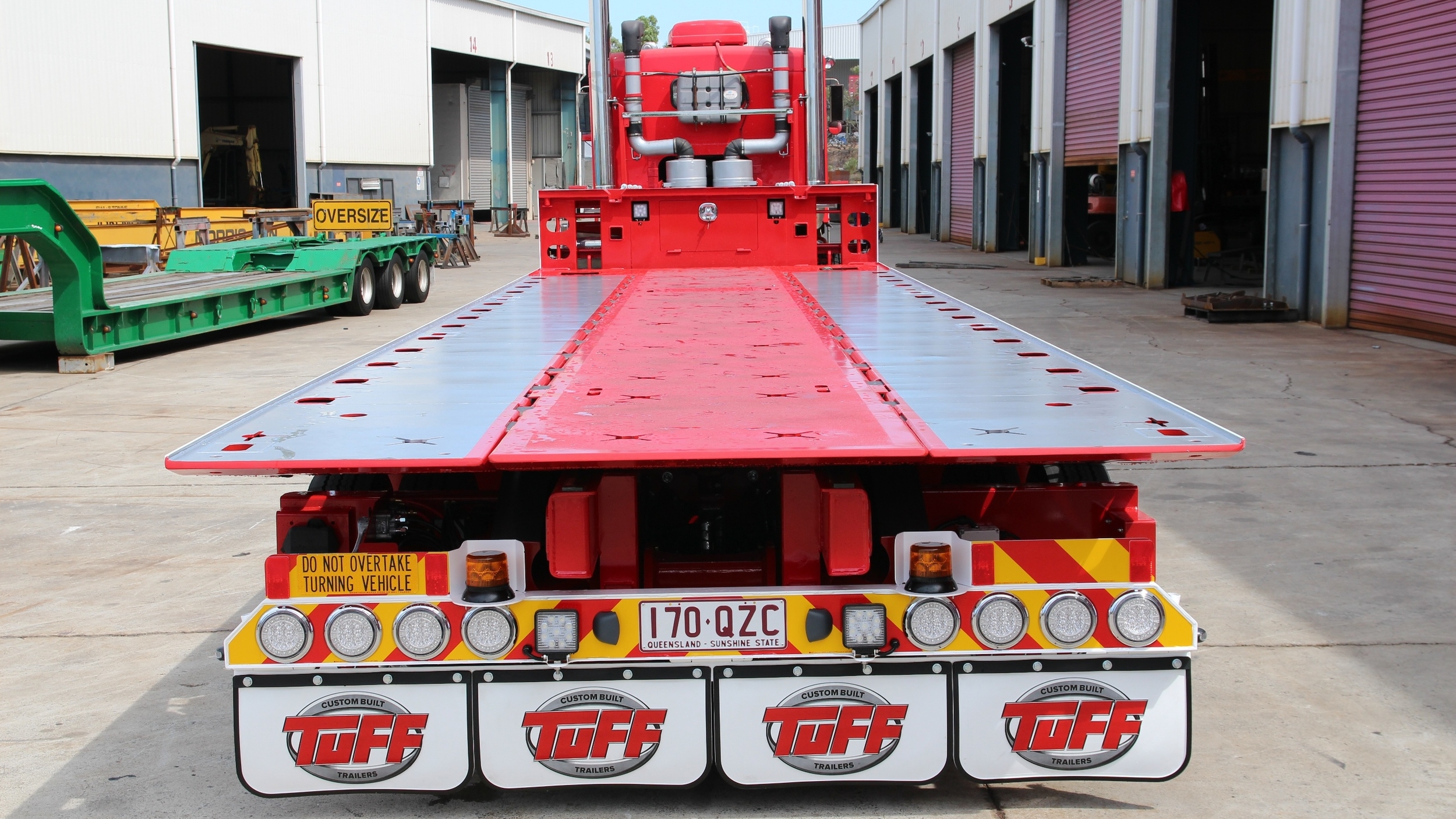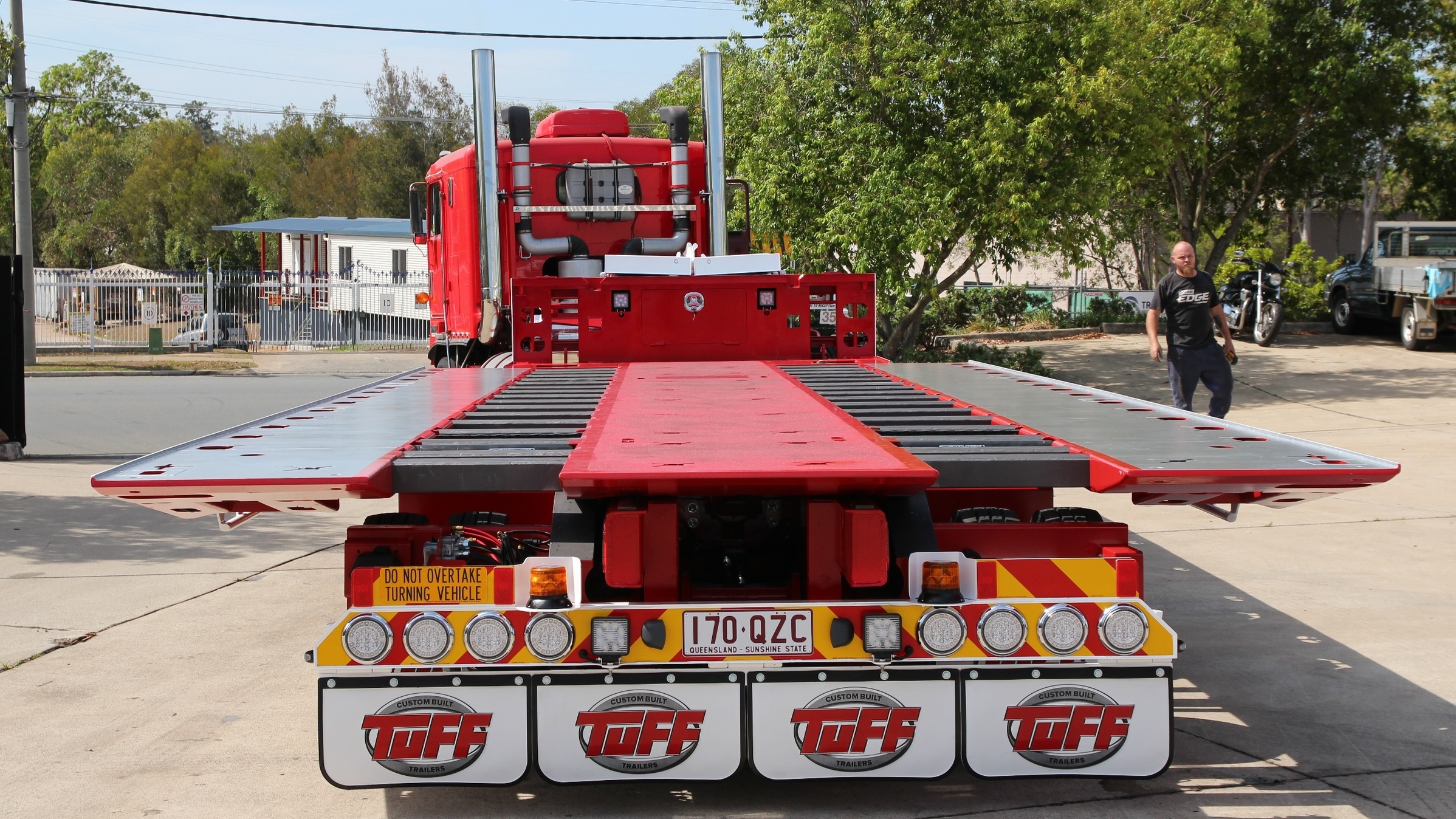 Tilt 'N' Slide widener Options Gallery